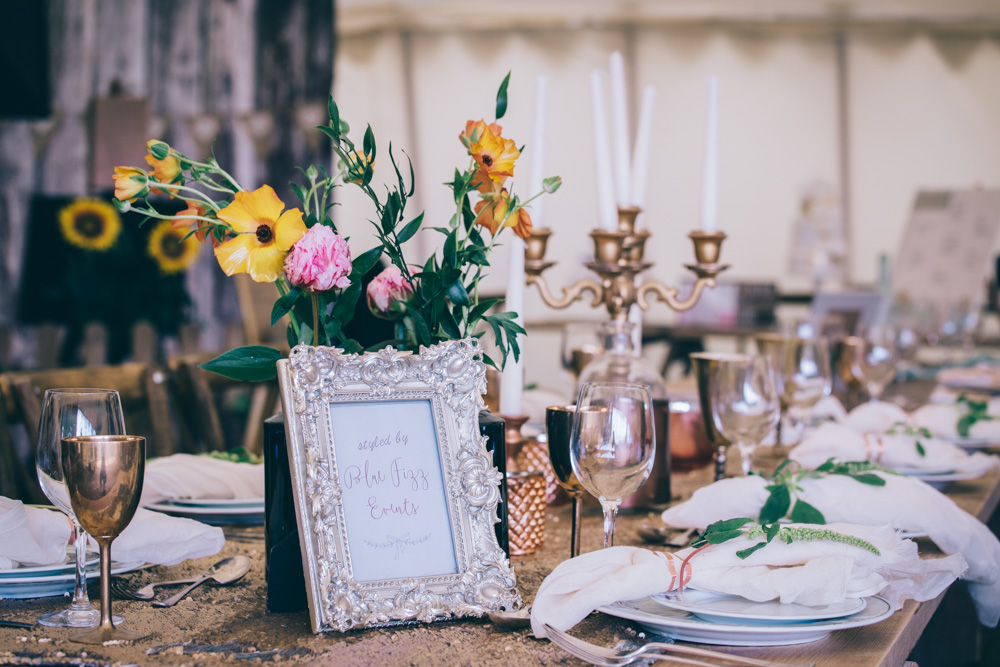 Weddings are wonderful – or at least they can be!  They tend to be a bit like buses – nothing for ages and then suddenly they all come along at once.  One of your friends gets married and then everyone seems to follow suit and they come in many varieties.  There are boho weddings, retro, boho retro, vintage, steampunk, traditional, country, city, industrial (!), destination, rustic and festival weddings.  There are weddings in country houses, city hotels, in museums, in barns, on beaches, in far-flung corners of the globe, in tipis, in domes, in marquees with guests camping, glamping, staying at the venue, staying nearby or maybe even going home…  But they all need one fundamental thing and that is careful planning.
Ceremony – Don't plan your ceremony too early in the day.  Remember that guests may need to travel to get there unless they are staying on site.  If you organise your ceremony for 12 or 1pm people will be hungry and drinking on an empty stomach is never a good idea.  Canapes are expensive and will literally eat up your food budget if you aren't careful.  If you organise the ceremony for 3pm, your guests will have eaten lunch and won't be frantically hungry after the ceremony and will be happy to wait for the wedding breakfast without demolishing too many canapes!
Get your numbers right – Decide on what sort of wedding party you want and invite accordingly. If you want a lively reception with lots of people dancing then make sure you invite the right numbers for the venue.  A room that is half full and a few people jigging around on the dance floor can look a little depressing!  A crowded dance floor encourages more people to get up and join in.  However, if you want something more intimate and a little quieter then invite accordingly.
Entertainment – You can set the whole tone of your wedding reception by what sort of band / dj you choose – accoustic, folk, ceilidh, big band, disco.  And make sure you meet your dj and like his style before you opt for 'Vinyl Richie' or 'Osama Spin Laden'.. it might just be better to go for Jake or Sam!
Food – your chosen caterer is the key to your success.  Well fed guests are happy guests and they will remember your wedding for the fantastic food you provided.  I would advise to take advice from your chosen venue regarding caterers. They will recommend catering companies that have been on a regular basis and are tried and trusted.  They are recommended for a reason.  Go and have a tasting or two.. that's part of the fun of choosing your wedding caterer!
Budget – If you aren't careful, your budget will run away with you.  The wedding industry is huge and you will be tempted by all sorts of ideas that you had not entertained to start with.  Have you thought about having a midweek wedding?  Or an offpeak wedding?  You can save yourself a packet by choosing a date that is not a peak season weekend.  There are also many ways to save on your budget which we will cover in another Bridwell blogpost. Decide early in the planning who is paying for what – it saves heartache later on.
Planning – this is crucial to a successful wedding.  Write lists, checklists, go and meet your suppliers, get key suppliers in place early in the planning process and then you can relax.  Booking your venue is the most important initial step in the planning process, closely followed by caterers, photographer, band/dj and florist.  You can then relax and enjoy the process of looking for the all important wedding dress, bridesmaids dresses and all the little extras.  Work closely with your venue and keep your checklists up to date and you'll be fine!
Photographer – a good photographer is crucial and can really make the day.  Take time choosing the right one for you – go and meet them.  A lot of time on the day is spent with your photographer so make sure you like the way they work and their style of photography.  It is best not to fall into the trap of getting a friend of Uncle Rob's to do it although, in the days of digital photography, this is not such a risk.  I remember a wedding where a friend of the bride's was responsible for the photography and when she opened her camera, she realised she had forgotten to load the film!
So 7 Top Tips for a Tip Top Wedding – the tip of the iceberg but something to start thinking about as you begin to plan your dream wedding day.  I hope you have found this blogpost helpful and please feel free to share with friends and relatives wherever appropriate.
www.bridwell.co.uk
events@bridwell.co.uk
Wedding styling by Blue Fizz Events