Elopement Weddings At Bridwell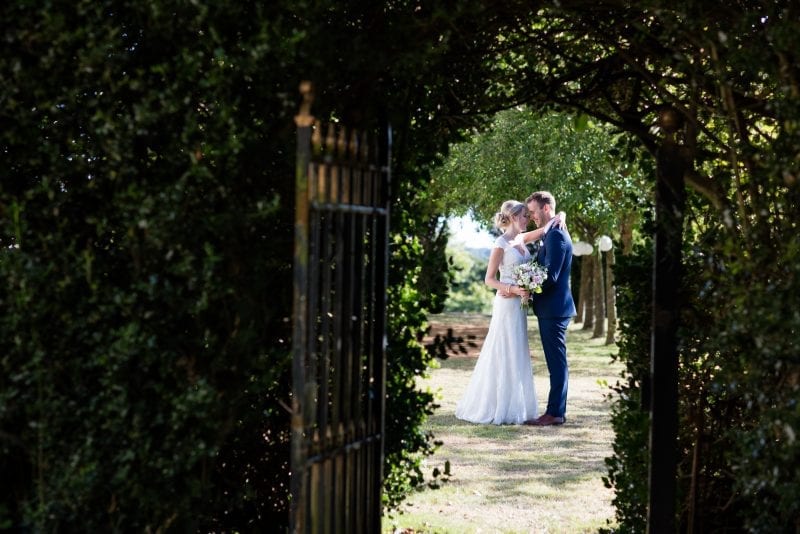 The wedding industry is one that is growing by the day… fabulous weddings in spectacular places, flowers to die for, culinary delights that deserve a Michelin star, photobooths, singing waiters, bands that wold not be out of place on a festival stage and styling that could grace the very best glossy magazine.  You only have to look at photos of the recent Pippa Middleton wedding to realise what money can buy and how to transform a marquee or a room into a botanical wonderland.
But there are other options… perhaps you want to keep your celebration small and intimate?  Perhaps you want to get married in secret and surprise your family and friends?  Perhaps you want a small but perfect celebration and spend the money on a round the world trip?  Whatever your reasons, an elopement or runaway wedding just might be the answer.
Elopement has always held a romantic and magical place in historical dramas.   The starcrossed lovers abscond in the middle of the night leaving both families perplexed and furious that the couple have defied family wishes.  The bride to be creeps through the house and out into the darkness shrouded in a cloak and steps into her horsedrawn carriage to go and meet her lover in the woods and disappear to some far off location to tie the knot.  Any Poldark fans will have followed the storyline of Dr Enys and Caroline.. sigh!
A modern elopement is usually a far cry from the historical equivalent.  The reasons for an elopement or runaway wedding are varied and numerous and range from the wish to be just the two of you to saving your pennies for a house deposit, it may be a spontaneous decision to get married in a week or two or, maybe you just do not want to deal with the planning and executing of a large wedding celebration.  Both the large, lavish wedding celebrations and the small intimate weddings have their place and it is a very important decision and one which we would love to help you with.
Bridwell is now offering Runaway Wedding packages for just you two or you plus a few and we would be delighted to discuss your ideas with you and tailor a fabulous intimate wedding celebration to suit just the two of you.
For more information on our packages, please contact the Events Team and we would be delighted to help.
events@bridwell.co.uk
01884 840432